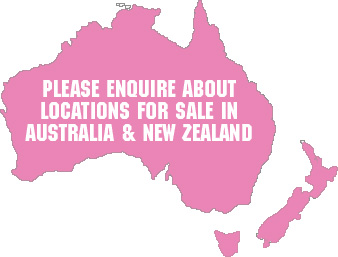 Love what we do? Have a passion for babies? Want to make a difference in people's lives?
Well here is your chance! After many enquiries over the years of people wanting to join our successful model we have NOW made it available. Miracle Me started in Brisbane in 2008 in Queensland and is now seeking to expand its service throughout Australia. We are offering opportunities to likeminded people who want to operate their own business. Not only can you own one of these amazing, fulfilling and dynamic businesses but you can be part of the largest and most sought after 3D/4D facility in Australia!
So if you are wanting 'The Best job in the world' and want to make a difference, then don't wait too long to enquire as we are expanding rapidly.
Don't settle for second best, or be just another 3D/4D facility in this industry. Join with the BEST and stand out from the REST!!!
Locations are available throughout Australia.
How do I become a part of Miracle Me?
Genuine love and compassion towards families and babies at this special time in their lives.
Strong communication and organisation skills to work with your new customers and meet their needs and expectations.
An ability to market with the Miracle Me name and your services to potential clients and to build and retain a customer base.
The motivation and dedication to drive your new business.
A desire to assist, develop and grow the entire Miracle Me system for your benefit, your customer's benefit, and the benefit of the system as a whole.
The capacity to work in a rewarding and satisfying atmosphere with the support of your family.
The financial capacity to purchase the licence and fund its start- up period.
Contact us for more information