Frequently Asked Questions Photography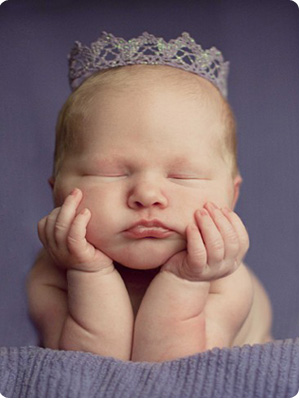 Our most frequently asked question is 'how do we prepare' and what do we need to bring.
Miracle Me would like every experience you have with us to be Enjoyable, Relaxed and a Beautiful Memory, so we have taken the time to explain how to best prepare you for your photography session.
Photographing you, your baby and your family members is a great delight to us.
We understand that this is a very important day for you so to make it easier we have provided this check list to assist with preparations.
Please know that we are relaxed and that we have taken 1000's of sessions and that nothing will bother us, a crying baby, wee, poo, you name it, we have it all covered!
Know that YOU are in control with your baby and we will only do what you are comfortable with us doing during the session.
Be comfortable in how you look, and if not, know that we can photoshop those little areas that you may not be feeling comfortble with.
Have an idea on what style you like - poses, props etc.... look through our gallery or others for these ideas.
Colours you may want in the pictures eg: may want a picture in the lounge room and alredy have a certain colour scheme.
Wear similar colours for family shoots - we find black is always good, but make sure you all match (all have a colour the same, or denim)
Some ideas for Maternity Sessions are -
Flowing skirts
Boob tubes
Jeans
Scarves that can be wrapped around your chest
Colourful jewellery (long necklaces, bracelets)
Manicured nails as your hands may be posed on your belly
A nice set of lingerie
Strappy tops/tank tops
Please note that we have certain props you can also use.
Some ideas for Newborn session are -
Clothing that you like
Special blanket
Teddy
Bracelet
Newborns we think less clothing is best as you can have the nude shots or nappy with little hats or just wrapped in a blanket or cocoon.
We have several props for newborns that you are welcome to have a look through.
Remembering less is best with newborns.
Do you provide hair & make-up?
Miracle Me does not provide make-up.
Please do not be anxious in anyway as we are here for you to capture these wonderful memories, a day for you to look back on and SMILE :)